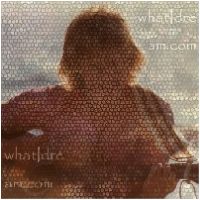 Press play above for "song 4 u" from Abenaa's 2003 Tuesday's Child.
"...but writing songs is what I do. If I was fine, I wouldn't be up so late at night. If I was cool, I wouldn't be playing 'til my fingers turn blue..."

Where writing music brought me...
The last of a flurry of writing. I wrote this song to tip my hat to how much writing music helped me and to hope that I would return again to writing in the future. Completed in June, 1981.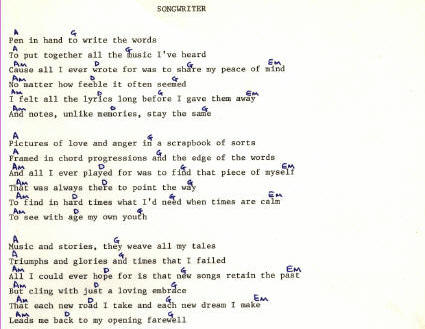 Mackey Group, Inc. © 2002 - 2010