Don't die holding a boring passport....
It's a big world - and there are people who have been everywhere and learned nothing. So I make it a point in my travels to be a cultural chameleon - to open up to new experiences and let those experiences change me. I have only scratched the surface of understanding all that the world has to offer. Please click on an active area of the small map below to view any of the travel pages, or for a shortcut to my favorite spots, just click here for Kruger National Park, here for Prague, here for Athens in 2006 and in 2003, here for The Great Wall Of China or here for Sydney in 2007 and in 2001. Bon Voyage.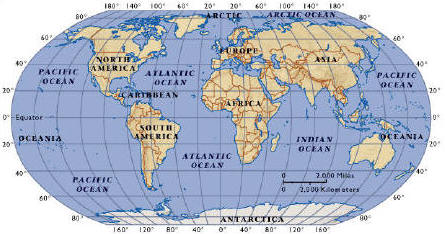 There's a quote I heard a while back that rings true on travel, "Don't tell me how old you are or how educated you are. Tell me how much you've traveled... then I'll tell you how much you know." To that end, below is a push pin map that I keep in my office to remind me of how much and how little I know...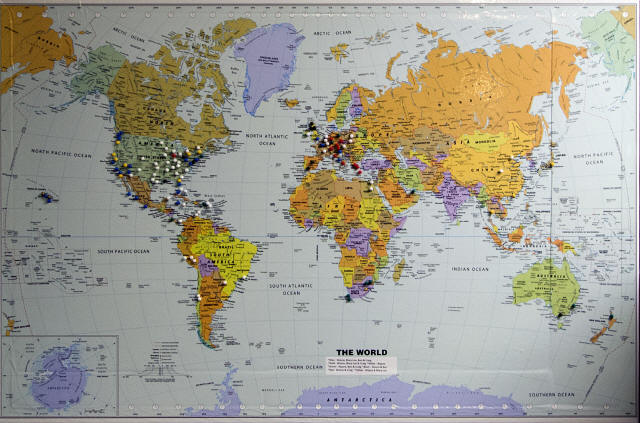 By any reasonable standard, I have traveled a lot. While I often had to travel too much, I have found that when I don't travel for a month or so, I start to miss it. Vincent Price is quoted as saying "if you're always curious, you'll never be bored".
Along those miles, I have learned a few things about traveling as well. I have captured some travel tips, opinions and experience on a separate page.

All of the travel pages of whatIdream.com are mirrored at www.mackeyinc.com. Some of the travel portion of this site is mirrored in a different format at the first website I ever attempted at www.waynemackey.tripod.com.

Mackey Group, Inc. © 2002 - 2021